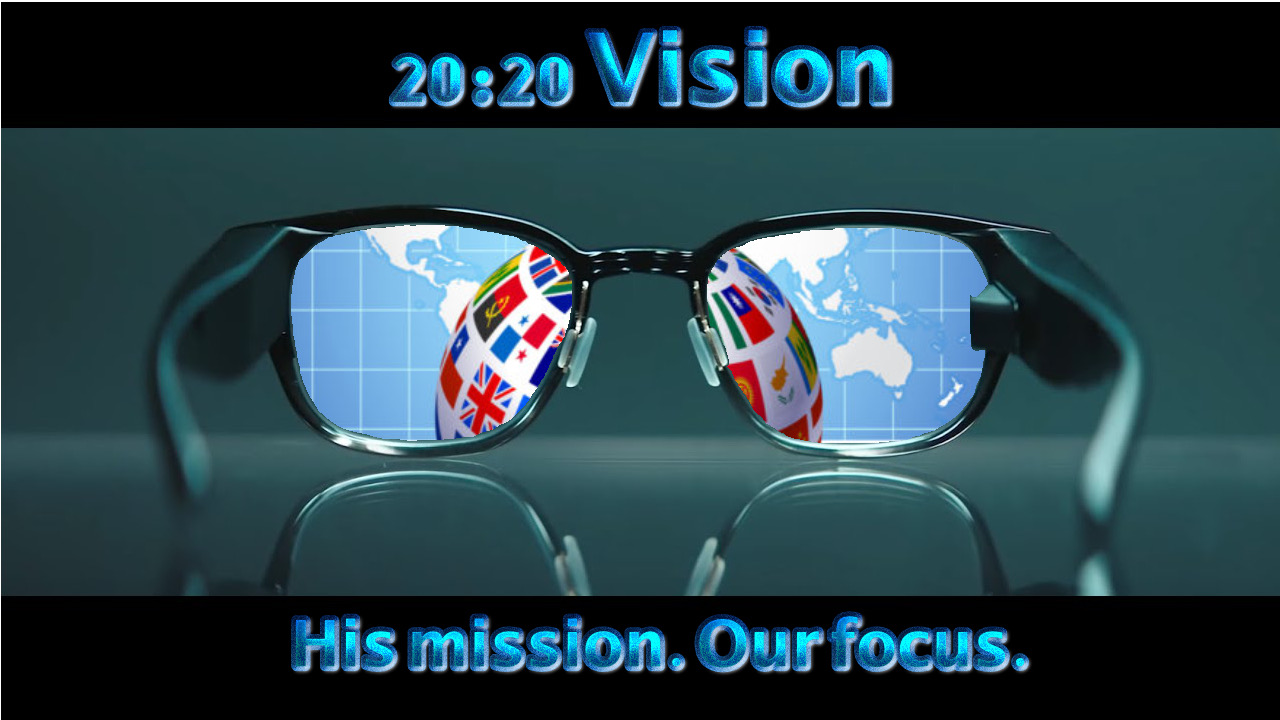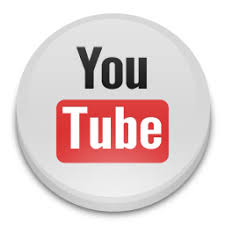 Remember to seek HIM in all you do. Let HIM be your guiding hand throughout your life and you cannot go wrong.

Use these resources to help comfort yourself and others around you, share as you are blessed. We have created three areas to help you during this time ...
PRAYER
,

COMMUNITY

,
STUDY
, and
WORSHIP
We hope these resources help you. Stay tuned throughout the week for some more Quiet Time thought with Pastor Ben, worship from Noah, and some devotion for the Youth from Eli.


We love you, Teaver Road family! Stay strong in the Lord!
Prayer is a powerful force! Here is a prayer guide to aid you in your personal prayer life during these uncertain times:
1. Pray for those affected by the COVID-19:
With this outbreak growing rapidly, people are being affect by this virus and are scared of the virus. Pray those affected to find peace, hope, and comfort in our Heavenly Father.
2. Pray for our nation:
In the midst of this pandemic, things are getting chaotic everywhere. Grocery stores are running out of basic needs because of irrational and out of control buying out of fear. Pray for the American people to find trust in the unchanging God and to find that He is the only thing in life that is consistent.
3. Pray for our Government Officials and Leaders:
They are just as uncertain as we are, the only difference is they also have to make the big calls. Pray for them to seek God's guidance as they make these calls that affect God's creation.
4. Pray for Christians around the world:
This is a time to show the light of Christ better than ever before because people are vulnerably overwhelmed with uncertainty and people desire to know the answers to everything. We aren't meant to know everything. "If creation was so smart to understand it's creator, would He be that great of a creator"
Let's join together as a church and pray these things in our homes. God has a hope and a future for us. He always has, and always will. Just trust.
As we are practicing Social Distancing, we still understand the importance of community. So, here are some options for you and your small group, or anyone for that matter, to still meet:

1. FaceTime
a. Did you know that a FaceTime call can hold up to 32 people at one time? Create a group chat with those you want to meet with then start a FaceTime call with one another. Meet, talk, and create unity with one another while still at a distance.
2. Zoom
a. There is an online conference service called Zoom that a lot of schools have taken up recently. Simply go to zoom.us and create an account. Send out the link along with the password, which is optional, to those you wish to meet with and create community with one another while still at a distance.
3. WebEx
a. This is another online conference service called Cisco WebEx. Go to webex.com and create an account and setup your conference call with your other small group friends.
4. Skype
a. Skype is a video chat service offered by Microsoft. Download and create your account and quickly call your friends to have your small group.
As we practice Social Distancing, we wanted to provide you with the opportunity to study God's Word through practical and sound study plans. Here are some that we recommend, if you have any questions, concerns, or other recommendations please reach out to us.
1. Hope In The Dark by Craig Groeschel:

12-Day Plan

Description: This Bible Plan is for anyone who's hurting and doesn't understand why. If you've lost something, someone, or your faith feels stretched to the breaking point, then this Bible Plan from Life Church Pastor Craig Groeschel's book, Hope in the Dark, might be exactly what you need. If you want to believe, but you're not sure how, this is for you.

Link: https://www.bible.com/reading-plans/12289


2. How to Stop Worrying:

4- Day Plan

Description: If you're alive, then you've probably struggled with worry. Some people worry a lot, while others occasionally allow things to preoccupy our thoughts. No matter how often or how little, it's wise for us to learn how to navigate this monster that we allow to steal our peace and hijack our faith. This 4-day Plan will help you do just that.

Link: https://www.bible.com/reading-plans/18688-how-to-stop-worrying


3. Finding Peace by Charles Stanley

10-Day Plan

Description: Do you want more peace in your life? Do you want tranquility to be more than just a wish? You can gain true peace but only from one source—God. Join Dr. Charles Stanley as he shows you the way to life-changing peace of mind, offering you the tools for resolving past regrets, facing present concerns, and soothing apprehensions about the future.

Link: https://www.bible.com/reading-plans/13452-finding-peace

4. Anxious For Nothing

7-Day Plan

Description: What if there's a better way to fight the endless worries that keep you up at night? Real rest is available—maybe closer than you think. Replace panic with peace through this 7-day Bible Plan from Life Church, accompanying Pastor Craig Groeschel's message series Anxious for Nothing.

Link: https://www.bible.com/reading-plans/16022-anxious-for-nothing

5. Peace in Uncertain Times

6-Day Plan

Description: In uncertain times, anxiety, fear, and worry often take over. Our thoughts run wild with "what ifs." But this is not where God wants us to live! This six-week devotional will refocus your attention on Scripture and remind you of God's promises of peace, rest, and assurance when you trust Him for what you cannot see.

Link: https://www.bible.com/reading-plans/18736-peace-in-uncertain-times


WORSHIP
As we are practicing Social Distancing, we wanted to send out resources for you to worship more throughout your week.

Here is a list of songs that we recommend listening to, these can also be found on our YouTube channel. If you have any questions, concerns, or other recommendations then please contact us!
Exaltation:
- Almighty God by Passion
- All Praise by Sean Curran
- Raise a Hallelujah by Bethel Music
- God is So Good by Housefires
- The Way (New Horizons) by Housefires
- Graves into Gardens by Elevation Worship
Power:
- Break Every Chain by Tasha Cobbs
- There's Nothing That Our God Can't Do by Passion
- Way Maker by Passion
- Who Is Like the Lord by Highlands Worship
- Oh The Power by Kari Jobe
- Graves into Gardens by Elevation Worship
Victory:
- See a Victory by Elevation Worship
- Resurrecting by Elevation Worship
- Living Hope by Phil Wickham
- Graves into Gardens by Elevation Worship

Fear:
- No Longer Slaves by Bethel Music
- Whom Shall I Fear by Chris Tomlin
- Not Today by Hillsong UNITED
Love:
- On and On by Housefires
- How He Loves by Crowder
- Your Love is Alive by Housefires
Worry:
- I'll Give Thanks by Housefires
- How I Need You by Highlands Worship
God's Name:
- Worthy of Your Name by Sean Curran
- Tremble by Mosaic MSC
Invitation:
- Holy Spirit by Jesus Culture
Adoration and Praise:
- Build My Life by Pat Barrett
- Who You Say I Am by Hillsong Worship
- Goodness of God by Bethel Music
- So Will I (100 Billion X) by Hillsong UNITED
- Forever by Kari Jobe
- King of Glory by Passion
- Praise Him by Passion
- Christ Be Magnified by Cody Carnes
- Graves into Gardens by Elevation Worship
Faith and Trust:
- The Blessing by Kari Jobe, Cody Carnes, and Elevation Worship
- Broken Vessels (Amazing Grace) by Hillsong Worship
- Cornerstone by Hillsong Live
- Do It Again by Elevation Worship
- Leaning on You by Crowder
- Yes and Amen by Housefires
- Follow You Anywhere by Passion
Grace and Mercy:
- Oceans (Where Feet May Fail) by Hillsong UNITED
- Good Grace by Hillsong UNITED
- Whole Heart (Hold Me Now) by Hillsong UNITED
- Glorious Day by Passion
- Highlands by Hillsong UNITED
- Scandal of Grace (I'd Be Lost) by Hillsong UNITED
Communion and Reflection:
- Oceans (Where Feet May Fail) by Hillsong UNITED
- King of Kings by Hillsong Worship
- O Praise The Name (Anastasis) by Hillsong Worship
- In Christ Alone by Passion
- Run To The Father by Cody Carnes
- O Come to the Altar by Elevation Worship
Suffering and Trials:
- Even When It Hurts (Praise Song) by Hillsong UNITED
- Do It Again by Elevation Worship
Prayer and Renewal:
- Build My Life by Pat Barrett
- Nothing Else by Cody Carnes
- New Wine by Hillsong Worship
Peace and Hope:
- Hope and a Future by Housefires
- The Blessing by Kari Jobe, Cody Carnes, and Elevation Worship
- King of Kings by Hillsong Worship
- All My Hope by Crowder
God's Attributes:
- What a Beautiful Name by Hillsong Worship
- Goodness of God by Bethel Music
- See a Victory by Elevation Worship
- Another in The Fire by Hillsong UNITED
- Good Good Father by Housefires
Other:
- No One But You by Passion
- Ready or Not by Hillsong UNITED
- Canvas and Clay by Pat Barrett